IT JUST FITS YOUR BUSINESS
Organizes your finances intelligently in one place.
Track sales, purchases, collections and VAT
Maintain and keep your inventory up-to-date.
Generate and print useful info with advanced analytic tool.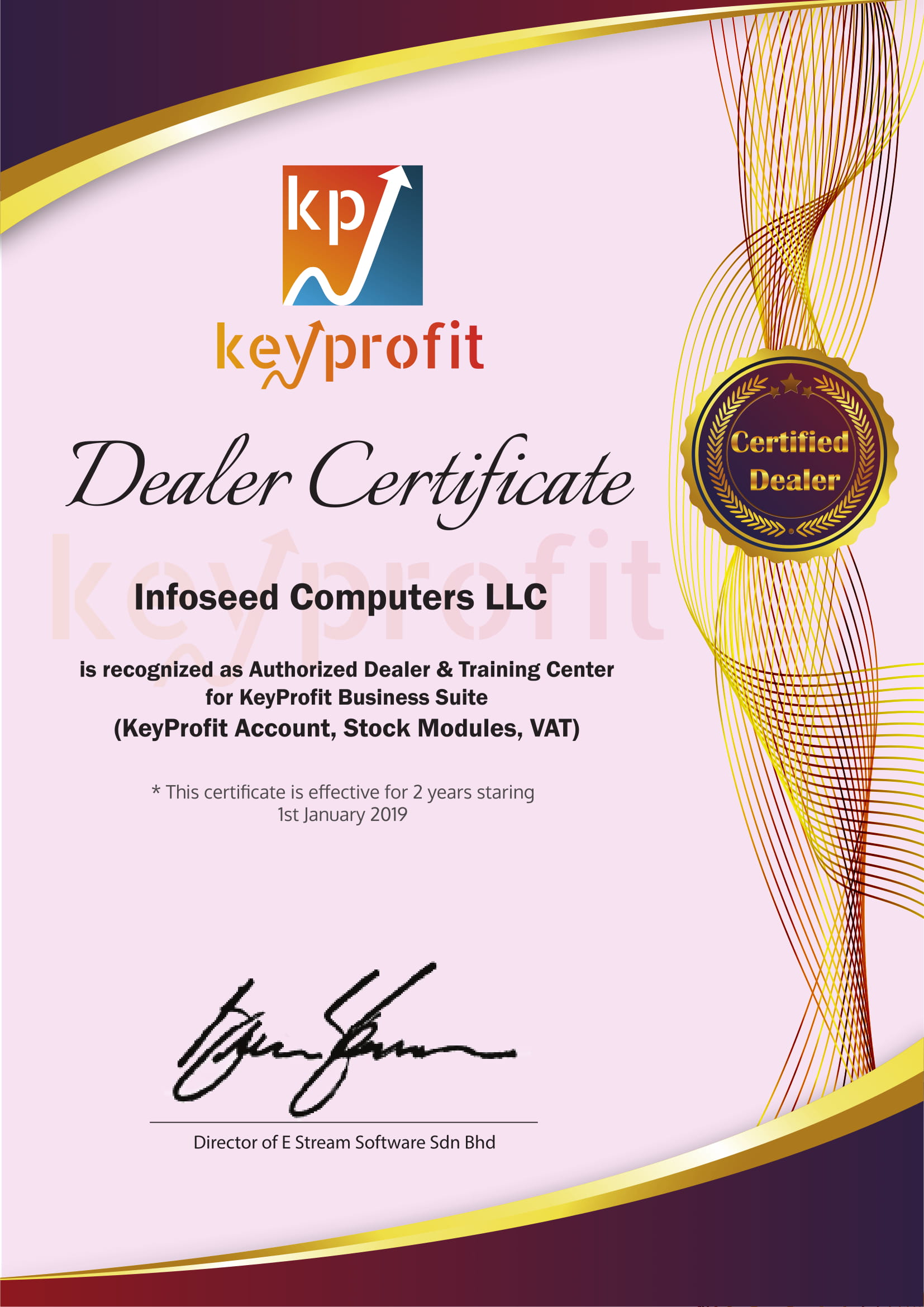 It has an ecosystem of powerful component such as
• security,
• flexible user access control,
• data backup,
• information search and inquiry,
• command navigator,
• customizable grid and reports,
• document drill down,
• DIY field and scripts and so much more.
Key Features of KeyProfit:
• VAT READY
• ADVANCE CREDIT CONTROL
• SPECIAL AGING
• POST DATED CHEQUE
• MULTI CURRENCY
• MULTI LOCATION (WAREHOUSE)
• CONSIGNMENT
• JOB ORDER
• BILL OF MATERIAL
• PROJECT PROFITABILITY
• LANDED COST
• STOCK SERIAL NUMBER
• STOCK BATCH NUMBER
• STOCK AGING
• CUSTOMIZATION