In this day and age, with all the crime that goes around, having a CCTV camera in your business is important as it prevents crime in your business and in the street around you. Statistics has shown that CCTV resulted in a 51 percent decrease in crimes committed in parking lots and CCTV resulted in a 23 percent decrease in crime on public transportation. So, whether you're a private businessman or in charge of public transport having a CCTV camera in your workplace is important. We are CCTV Solution Providers in Dubai, UAE and we provide the best CCTV solutions.
INFOSEED COMPUTERS LLC specializes in installation, testing & commissioning of professional CCTV & IP camera surveillance system for industrial, commercial & residential users.
Always know what's happening inside your facilities and outside too when you let our team of experts be your choice of CCTV solution providers in Dubai. We have a team of security and technology experts ready to go to work for you, making sure all crucial areas are well-covered. When you work with Infoseed Computers, you're working with the regional leader in CCTV solution providers in Dubai. Please contact us right away to get the ball rolling on your crucial new closed-circuit monitoring system.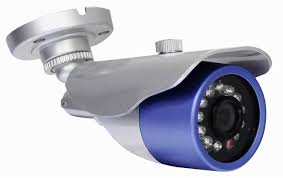 Tension free experience
At INFOSEED COMPUTERS LLC, we strive to provide our customers with a tension free experience of planning & installing a CCTV or IP system. Our customers will only need to have one point of contact when it comes to any enquires or after-sales services. To ensure quality and consistent workmanship, all our projects are handled by our in-house installation team who possess much experience and technical know-how.
Here at INFOSEED COMPUTERS LLC, we have successfully maintained low prices for our items every year so that it will always benefit our customers.