Hardware
INFOSEED COMPUTERS LLC is one of the UAE's leading providers of IT products and services. We supply several hardware products from servers, notebooks,desktop PCs, point of sales computers, ip phones, printers, scanners and monitors to operating systems.
We deal with major brands like HP, Lenovo, IBM, and Dell etc. We do more than just providing the products, we work with clients to create the best & long term business relationships.
Software
INFOSEED COMPUTERS LLC combines in-depth industry knowledge with proven best practices to deliver well known software products that meet the unique needs of our clients—whether it's CRM, Accounting Solution, HR & Payroll Solution, ERP or e-marketing tool.
We use market leading brands like Intuit (QuickBooks), swiftpage, act! , Sage to deliver complete business solutions. With our experienced consultancy installation, configuration and customization we can provide a solution to match your exact requirements.
Security & Networking Solutions
INFOSEED COMPUTERS LLC products range from Multi-biometric and RFTD identification Time & Attendance solutions to Access Control solutions like IP-based standalone access control, networked access control panel, IP based CCTV cameras, Dome security cameras, complete set DVR and Cameras and total surveillance solutions to consumer products, such as intelligent biometric lock.
Software, Web Development & SEO
INFOSEED COMPUTERS LLC provides full-cycle services in the areas of software development, web application, portal development and search engine optimization. With refined and new ideas we stand out as one of the best web design and development company in UAE, making a difference. Focus on your business and we will take care of your SEO.We offer complete solutions for all industries and can meet the demands of any business.
Get training & technical support from certified & professional consultants.
Contact Us
Call us :
Landline :
Office No. 504, 5th Floor, Al Zahra Techno Centre,Khaled Bin Waled Street,Bur Dubai, Dubai,UAE.
Email:
Need IT solutions ?
When looking for IT companies in Dubai, UAE, there's no better choice than Infoseed Computers. Our team of experts are proud to be the top IT solution providers in Dubai, UAE. Turn to us for the complete array of information technology services you need and deserve. While there are other IT companies in Dubai, UAE, there's none with our level of dedication to our customers. Why not contact is now for service you can depend on?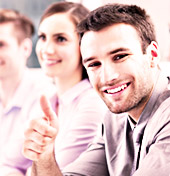 There are a lot of IT companies in the world providing a range of software and products for you to choose from. There are a lot of IT companies in Dubai as well, with Dubai being a hub for the IT sector nowadays. We are one among the best IT Companies in Dubai, UAE and we will help you with all your IT needs. We make sure to help you as much as possible so that you don't need to anywhere else. We are IT Solution Providers in Dubai, UAE, and we will provide the best solutions for all your IT needs.